THE AQUACERT PROCESS
THE AQUACERT CERTIFICATION PROCESS IS ON A VOLUNTARY BASIS AND STRONGLY ENCOURAGED BY PUBLIC HEALTH AUTHORITIES. THIS CERTIFICATION INCREASES TRANSPARENCY FOR CONSUMERS BY MAKING THE QUALITY STANDARD MORE READER-FRIENDLY FOR WATER USED ON A DAILY BASIS.
Water is essential for life and is everywhere on our planet. Its complex cycle begins with the human body, and is often trivialized and illustrated in its simplest form. Despite this, water remains a complex substance, carrying the best and the worst, capable of regenerating or poisoning depending on what's in it.
Every day, people drink it, but they also use it to relax, relieve or even for treatments just as they have for centuries. Whether it's spa treatments for children, managing a public swimming pool, or a wellness spa, we attribute different properties and characteristics to water for various needs.
Aquacert makes it possible to audit and certify all these types of water, in any form and provide both the public and professionals with the highest level of safe use of water that's guaranteed , healthy and up to standard.
Aquacert certification
was developed in France by a group of natural mineral water experts, scientists and professionals,
in addition to consumer advocates and the French Ministry of Health. It was developed by focusing its fundamentals on risk management and benefited from the HACCP system and ISO 22000 standard, which makes it compatible with the fields of health and food in general.
After quickly becoming an international standard, Aquacert is now managed by the NGO "Aquacert International" on 5 continents. This is a new kind of certification because it's exclusively specialized for water. It ensures transparency for users by organizing annual audits of certified organizations. It makes it possible to discuss the conservation or the possible cancellation of the certification as an independent scientific committee after every annual audit.
Aquacert has different audit criteria based on activities and what kind of water is used. In order to ensure all performance guarantees, Aquacert also evaluates staff skills, as well as the equipment and products which are tested during the various stages leading to the end user.
Aquacert helps verify that certified companies or individuals still comply with the regulations and that they monitor water quality on a regular basis via analysis and internal audits.
For your safety, this certification provides a framework for hospitals, medicinal thermal springs and sea water treatment centers, spas and wellness centers that use water as part of a treatment. This also includes drinking water whether it's bottled or from the tap, as well as water parks and natural outdoor areas for swimming and recreation.
AQUACERT IS A UNIQUE INTERNATIONAL CERTIFICATION DEVELOPED BY FRENCH SCIENTISTS AND ISSUED BY INDEPENDENT ORGANIZATIONS
THIS CERTIFICATION SOLVES THE ISSUES OF QUALITY AND SAFETY OF WATER USED FOR PRODUCTS AND SERVICES INTENDED FOR HEALTHCARE, OUTDOOR ACTIVITIES AND DRINKING WATER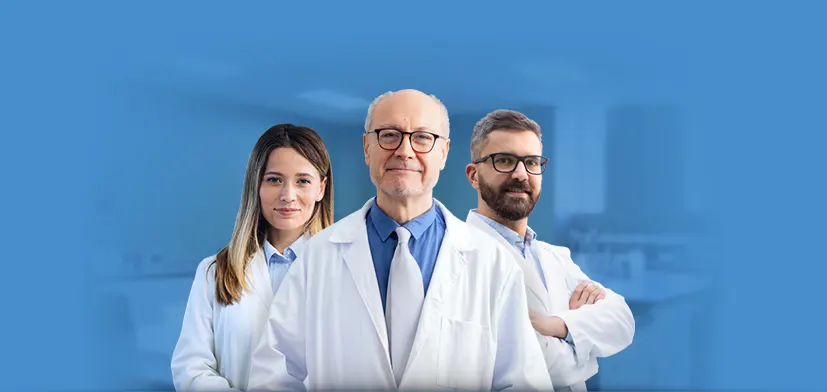 AQUACERT, All the benefits of water,
plus safety
Natural mineral water certification, Spring water certification, Bottled water certification
AQUACERT IMPLEMENTS VERY INNOVATIVE AUDIT AND CERTIFICATION GUIDELINES FOR ALL WATER USES LINKED TO HUMAN HEALTH
WATER AND HEALTH CARE

Due to their therapeutic properties, certain mineral or sea water is considered as a natural medicine – earth's gift – and should be maintained in its original pure state if it's to be used as part of medical treatments.

Aquacert was created to ensure that this particular water is in compliance with the primary purity criteria, and that when it's used for treatments, it's conducted properly.

DRINKING WATER

Because almost 60% of the human body is water, the quality of the water is essential to good health. We drink it several times a day and we use it to cook. We have an inextricable and vital link with it on a daily basis. Consequently, we are all concerned by the detrimental impact that poor water quality could cause.
Tap water, spring and mineral water – each can be very different depending on the situation and should be checked daily. Aquacert ensures its reliability regularly.

RELAXING AND RECREATIONAL WATER

People of various ages and with very different health profiles are in daily contact with one another in these recreational or spa waters. This increases the risk of contamination which can occur if surveillance and monitoring is not sufficiently strict.
Whether it's spas, water parks, natural or man-made swimming areas, Aquacert certification is still the best guarantee for you and your loved ones to enjoy high quality water without any health risks.
AQUACERT GUARANTEES
WITH AN ANNUAL SERVICE BY AN INDEPENDENT CERTIFICATION ORGANIZATION, Aquacert guarantees that you'll have the best safety and quality level from water professionals.
75000

WATER ANALYSES EVALUATED

AT OUR CERTIFIED CUSTOMERS' FACILITIES
(during certification audits
followed by renewal)

1200

PROFESSIONALS EVALUATED

EVERY YEAR
(in every Aquacert
certified facility)

350

DAYS OF AUDITS

EVERY YEAR
(in every Aquacert
certified facility)
So as a customer, you can safely benefit from healthy water suited for whatever use you may have. To do so, whenever you drink or use water, choose a wellness spa for a thermal treatment, or even go swimming with your family – choose the Aquacert certification.
Simpler than a seal of approval and issued by independent, officially accredited organizations, this certification will guarantee you the complete commitment of the facility, business or community that you deal with on a daily basis. You can be sure of the reliability as well as the quality of services and products.
WATER AND HEALTH CARE

In a category all its own, water for healthcare use requires attention that's just as particular. Aquacert was created to ensure that mineral or sea water is in compliance with the original purity criteria when it's used for healthcare. And this is in conjunction with the best current healthcare practices.

DRINKING WATER

This kind of water requires constant vigilance and daily verifications. Your health is in the hands of professionals who have committed to providing you this water. Aquacert makes it possible to guarantee the reliability of risk management systems for water that you drink every day.
Professionals, Aquacert certification will also allow you to reassure those under your care, your customers and patients, as well as all of the concerned parties in your organization. Join the prestigious list of "certified organizations" and commit to having your audit systems validated.
LOGIN FOR PROFESSIONALS

ABOUT THE CRITERIA FOR AQUACERT CERTIFICATION
WHAT'S AN AQUACERT CERTIFIED FACILITY, SWIMMING AREA OR PRODUCT?
It means that the organization responsible for the product or service that it's providing, has made a commitment to comply with the following :
1

Management and the entire staff have made quality and safety an essential issue and have made a commitment to constant vigilance for you,

2

In-house, a competent quality manager supervises activities thanks to a set of procedures which guarantee you with water quality and benefits as well as compliance with best practices when it comes to healthcare, for example

3

These procedures include a risk analysis and management system, compliant with top international standards, reviewed on a regular basis and which entails constant surveillance of critical elements to guarantee quality and safety for you,

4

In conjunction with this system, frequent analyses are carried out of the main parameters for surveillance of water and related products,

5

Emergencies have been considered and are part of predefined scenarios to guarantee you with quality and safety control,

6

Each situation which could lead to improving the quality and safety level is evaluated by the staff thanks to this system. In-house procedures require this strictness every day and performance is evaluated and maximized on a regular basis,

7

In the same way that water and related products are evaluated regularly, the staff involved in providing the products and services are also evaluated every year. In every specialty and at every level, the staff are evaluated and subject to improving their skills.

AND WITH HEALTHCARE FACILITIES ("HEALTHCARE WATER"), THESE PARTICULAR POINTS ARE ALSO SUBJECT TO EVALUATION :

• Studies are carried out to validate the therapeutic properties of water and treatments
• A team of professionals supervises medical management of patients

And of course, whichever organization it concerns, it is evaluated every year by an accredited independent Aquacert expert in order to guarantee you with the best quality and safety level.
PARTNERS AND THOSE INVOLVED
Aquacert Certification would not exist without the cooperation and approval of France's highest health officials, as well as several committed scientists who are continually improving water auditing procedures and reference documents.
CERTIFIED ORGANIZATIONS
MANY BUSINESSES AND PUBLIC SERVICE COMPANIES HAVE CHOSEN AQUACERT AS PROOF OF THEIR COMMITMENT TO EXCELLENCE AND WHICH MAKES UP, ALONG WITH TOP NAMES IN THE WATER SECTOR, THE
"PRESTIGIOUS LIST OF AQUACERT CERTIFIED ORGANIZATIONS"
MENTIONS LÉGALES
VOUS ÊTES ACTUELLEMENT CONNECTÉ AU SITE "WWW.AQUACERT-CERTIFICATION.COM".
Conformément aux dispositions des articles 6-III et 19 de la Loi n° 2004-575 du 21 juin 2004 pour la Confiance dans l'économie numérique, dite L.C.E.N., nous portons à la connaissance des utilisateurs et visiteurs du site "WWW.AQUACERT-CERTIFICATION.COM", l les informations suivantes :
Annonce n° 607
33 – Gironde
ASSOCIATIONS
Créations
Déclaration à la préfecture de la Gironde
Objet : élaboration et développement de référentiels de certification nationaux et internationaux pour les activités Eau
& Santé, dans le cadre de comités multi-parties prenantes ; Formation, certification et qualification des organismes
de certification et de leurs auditeurs ainsi que des consultants ; Animation de comités périodiques de mise à jour
des référentiels, comités scientifiques et techniques etc) Conception et vente de supports de communication pour
promouvoir les schémas de certification aquacert Organisation de séminaires et manifestations apparentées et
conception d'outils de communication pour la promotion des référentiels de certification aquacert et leur correcte
mise en application
Siège social : PARC INNOLIN, 3, rue DU GOLF, 33700 Mérignac.
Date de la déclaration : 4 juillet 2017.
Directeur de publication : William TERRY / Aquacert
E.MAIL : info@aquacert-certification.com
Conception, réalisation : Disthinktive Communication
Hébergement : OVH
Le site "WWW.AQUACERT-CERTIFICATION.COM" ne saurait être tenu responsable des erreurs typographiques ou inexactitudes apparaissant sur le service, ou de quelques dommages subis résultant de son utilisation. L'utilisateur reste responsable de son équipement et de son utilisation, de même il supporte seul les coûts directs ou indirects suite à sa connexion à Internet.
Il est rappelé que le secret des correspondances n'est pas garanti sur le réseau internet et qu'il appartient à chaque utilisateur d'internet de prendre toutes les mesures appropriées de façon à protéger ses propres données et/ou logiciels de la contamination d'éventuels virus circulant sur internet.
Le site "WWW.AQUACERT-CERTIFICATION.COM" est mis à jour régulièrement par l'équipe "Aquacert" et est par principe accessible aux utilisateurs 24/24h, 7/7j, sauf interruption, programmée ou non, pour les besoins de sa maintenance ou en cas de force majeure. En cas d'impossibilité d'accès au service, "WWW.AQUACERT-CERTIFICATION.COM" s'engage à faire son maximum afin de rétablir l'accès au service et s'efforcera alors de communiquer préalablement aux utilisateurs les dates et heures de l'intervention. N'étant soumis qu'à une obligation de moyen, "WWW.AQUACERT-CERTIFICATION.COM" ne saurait être tenu pour responsable de tout dommage, quelle qu'en soit la nature, résultant d'une indisponibilité du service.
La création de liens hypertextes vers le site "WWW.AQUACERT-CERTIFICATION.COM" est soumise à l'accord préalable du directeur de la publication. Les liens hypertextes établis en direction d'autres sites à partir de la reproduction ou représentation, intégrale ou partielle, des pages, des données et de tout autre élément constitutif au site, par quelque procédé ou support que ce soit, de "WWW.AQUACERT-CERTIFICATION.COM" ne sauraient, en aucun cas, engager la responsabilité d'Aquacert.
La reproduction ou représentation, intégrale ou partielle, des pages, des données et de tout autre élément constitutif au site, par quelque procédé ou support que ce soit, est interdite et constitue sans autorisation de William TERRY / Aquacert, une contrefaçon et est par conséquent passible de poursuite conformément aux dispositions des articles L.335-2 et suivants du Code de Propriété Intellectuelle.
L'utilisation du site "WWW.AQUACERT-CERTIFICATION.COM" implique l'acceptation pleine et entière des conditions générales d'utilisation décrites ci-dessus. Celles-ci sont consultables par l'intermédiaire d'un lien hypertexte placé sur toutes les pages du site"WWW.AQUACERT-CERTIFICATION.COM". Il est ici rappelé que les développeurs du site"WWW.AQUACERT-CERTIFICATION.COM" gardent trace de l'adresse IP de tout utilisateur. En conséquence, il doit être conscient qu'en cas d'injonction de l'autorité judiciaire il peut être retrouvé et poursuivi.